Nice Hansa Gate Motors
We are proud suppliers of Nice Hansa products. We supply, service and repair the complete range of Nice Hansa gate automation products.
Nice Hansa gate motors have been designed and built in South Africa to withstand the harsh African conditions. Nice Hansa Gate Motors offer extreme reliability and durability.
Specific Nice Hansa Gate Motors also feature the fast open / close facility which enhances your safety and has been specifically designed around your security.
Nice Hansa Gate Motors feature the all new Nice Hansa Speedo, 24Volt Battery Back-up Gate Motors, the Nice Hansa Elite 24 Volt Swing Gate Motors, with 24Volt Battery Backup and the Nice Hansa 380Volt - 3 Phase Extra Heavy Duty Sliding Gate Motors for gates up to 2000 kg's and by special request, the Nice Hansa Run 2500I for gates up to 2500kgs.
Call us today for a free quotation on any Nice Hansa products.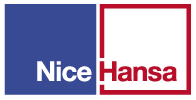 Nice Hansa Run 2500i with Double Tracking System
The Nice Hansa Run 2500i is the most powerful sliding gate motor on single phase power. In the video, we see the Run 2500i operating after having been installed by Gate Repair Services technicians.
In this instance the 18m gate is running on a double track. This sliding gate motor can be used on gates weighing up to 2500kg and offers a maximum speed of 15.4m per second, making it ideal for commercial applications.
Features of the Nice Run 2500i
Since the Run 2500i incorporates the BlueBUS system multiple connections can be made to the motor using only 2 wires which can connect to up to 15 additional devices. The maximum number of operations is 1000 cycles per day.
Since the Nice Hansa Run 2500i is a gear motor that runs on bearings it is very quiet. It features a temperature sensor that enables the motor to determine when it is overheating and also increase and decrease the force output based on temperature increases and decreases.
Transition from automatic to manual
If you want to manually open and close the gate you simply need to slide the lock cover, insert and turn the key and then pull the release handle. You will then be able to manually slide your gate.
Maintenance of the Nice Run 2500i
This sliding gate motor is durable and reliable and Nice Hansa recommends that maintenance be performed by a qualified technician every 6 months or every 20,000 operations. The only maintenance that you need to do as the user is to cleat the track to ensure no sand, dust, dirt and leaves affect the operation of the gate.
Contacting us for the installation and repair of the Run 2500i
Gate Repair Services specialise in the repair and installation of the NiceHansa Run 2500i. If you're looking to replace an old gate motor or automate your sliding gate call us or simply fill in our contact form and we will get in touch with you to discuss your needs.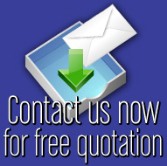 (011)463-7568
24 hour emergency number
083 452 2015

info@hansa-motors.co.za
CONTACT US

Queries will be responded to during working hours.